Jacket information:
Harness facility aids recovery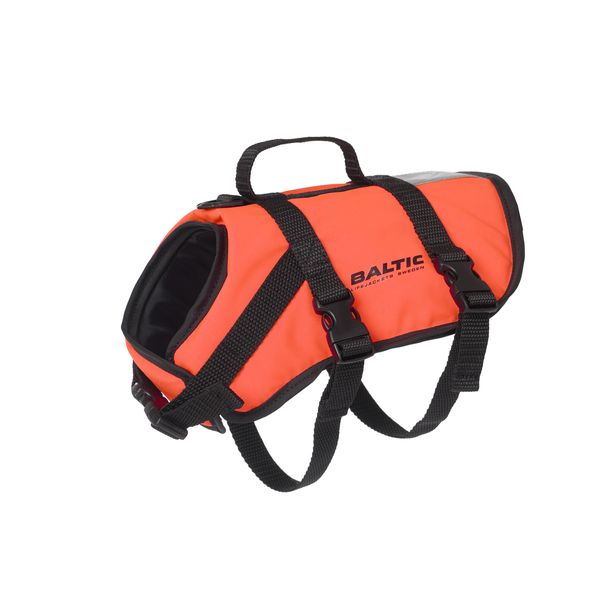 Strong D ring for the leash
Easily adjustable webbings for a perfect fit
Provides protection against the elements.
Buoyancy: Closed cell foam
Fabric – Polyester / Nylon
Washing instructions – rinse with clean water after use.
Colour Bright orange.
Strong webbing handle on top of the jacket to help pull your dog to safety.
Dog Life Jackets for ALL dogs.
Size is determined by the weight of your dog, we offer six sizes from a Chihuahua to a Great Dane.
XSmall 0kg – 3kg / Small 3kg – 8kg / Medium 8kg – 15kg / Large 15kg – 40kg / XL 40kg plus / XXL 40kg plus plus.
If you live in Cape Town we offer free fittings by appointment.
For dogs who need assistance with swimming.
For dogs who can swim but need for that extra safely.
For dogs to help with low bearing water exercise after injury